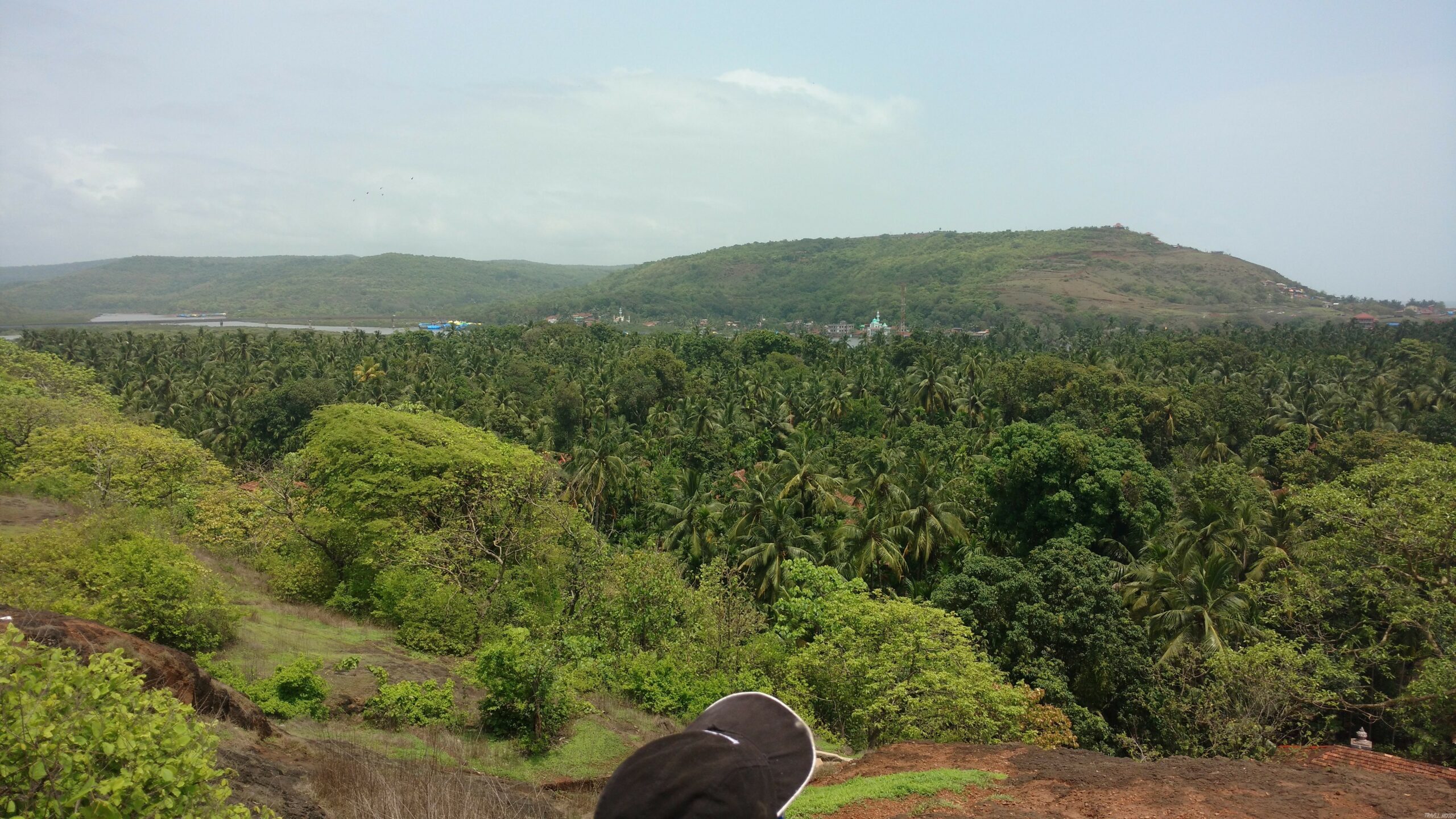 5 Reasons why you MUST visit Konkan
D
Do you think you've seen all of India? Well, India is not just about Taj Mahal, Huge castles in Jaipur, Mysore and other man-made marvels. In fact, if you haven't experienced Konkan tourism yet, you haven't seen the real India.
Located at the west coast of Maharashtra India, Konkan is blessed by the vast lands near the Arabic Ocean. Konkan is renowned for its rich natural resources, lush jungles, diverse wildlife and most importantly, Beautiful beaches. It is also hometown to some of the most important temples and historical figures. With vast beaches come some of the best Seafood the world has to offer. In short, Konkan has something for everyone.
Still not Convinced? Here are 5 reasons you MUST visit Konkan while your visit to India.
1: Beautiful Beaches
First thing first, you can't really say you've seen all the best beaches in India without stepping in Konkan. Having a vast Ocean covering a side of it, Konkan has some of the best beaches in India. And the best part is, every beach destination has its own unique personality. Whether you want to find party animals like you on the beach, or you prefer an alone time free from the crowd and city rush. Konkan has a beach just for you.
For adrenaline junkies, Konkan also offers many aquatic sports activities like SCUBA Diving, Parasailing, kayaking and more at the beaches. Beaches in Konkan are known for their breathtaking scenery, cleanliness, and lack of human interference.
If you want to start your beach trip to Konkan, we would highly recommend starting with Tarkarli beach. It is among the rare locations in India having a huge and active Coral ecosystem. Also, Scuba diving here is conducted by some of the best professionals in the Business, as IISDA is located at Tarkarli. IISDA is an institution dedicated for SCUBA Diving and other aquatic sports, and it's one of a kind organization in India.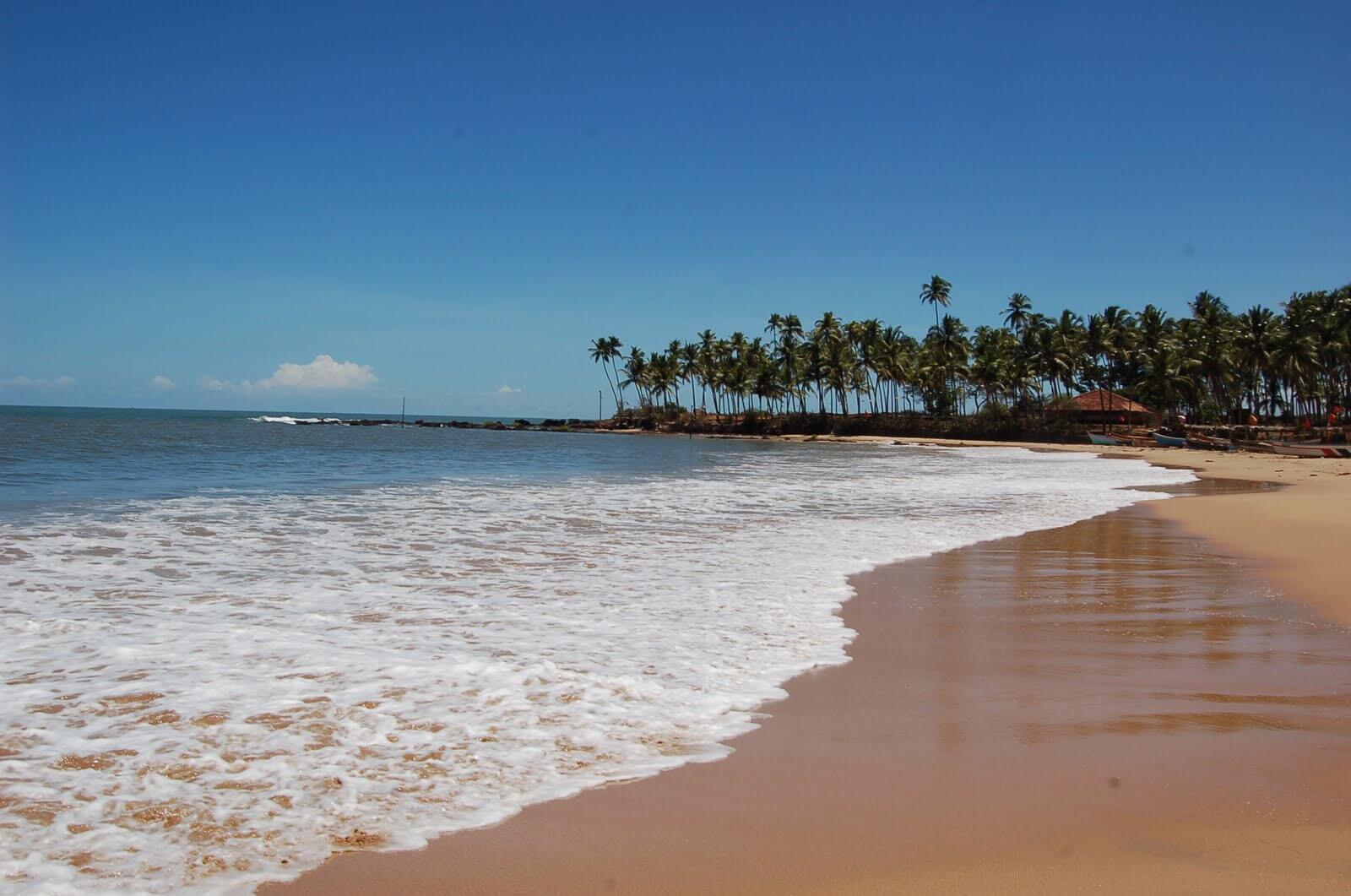 Beautiful Beaches in Kokan
2: Foodie's paradise
With great seashore, comes great Seafood. Konkan is a go-to destination for avid seafood lovers. You will get a vast variety of seafood made from fishes and aquatic animals like pomfret, swordfish, Crabs, Shrimps and more. All the dishes are made with traditional Konkani Spices and methods. You just can't have enough of its fish delicacies and keep on craving for more.
Kombdi Vade, a traditional Malvani chicken recipe served with a traditional patty. Is another unique recipe of Konkan. You should definitely try this dish to have an authentic Konkani food experience. There are multiple meat recipes as well. You can't really enjoy Konkan without having these classic delicacies.
Vegetarian? Don't worry, Konkan will never leave you hungry. Try some of the traditional vegetarian food variety like Khatkhate (Dal), Alu-Vadi (pakodas made from Alu leaves), Nachni dishes and more. And who can forget delicious sol-kadi? Try it yourself to know its unique taste. Visit Konkan during summer to enjoy trademark Alphonso Mangoes which are famous worldwide.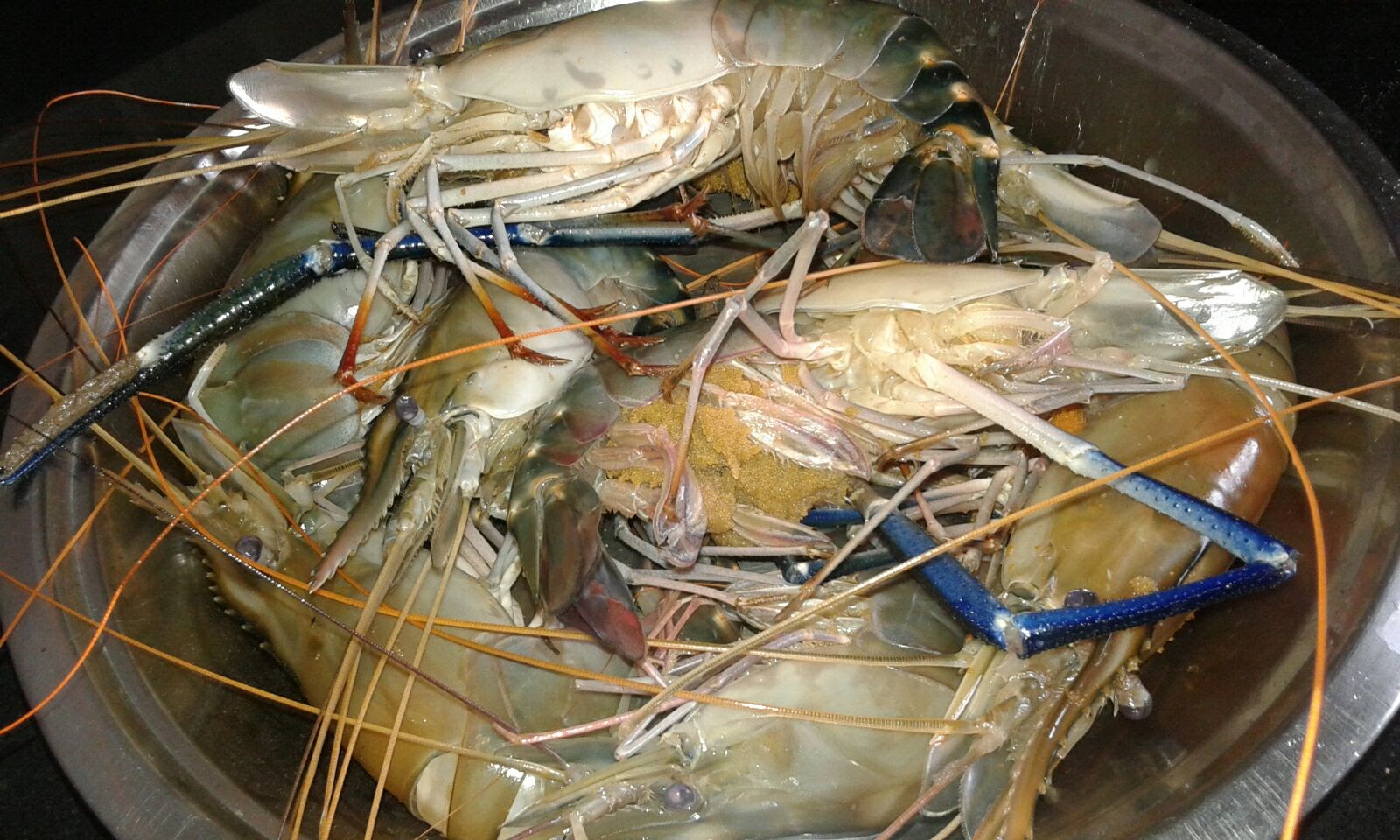 Seafood-Konkan- Tiger prawns
3: Religious Hotspot
Konkan is one of the most important pilgrimages in Maharashtra, India. It is home to some of the most ancient temple of multiple Hindu deities, predominantly Lord Shiva and Lord Ganesh. Many devotees all around India visit Konkan during Ganesh Chaturthi and Mahashivratri to have the most authentic festive experience.
One of the unique temples in Konkan has to be Ganpatipule. It is a 400-year-old temple dedicated to swayambhu (self-manifested), Lord Ganesha. Ganpatipule temple is near a beach with crystal clear water and soft white sand, making it a perfect tourist destination. Many people in India visit Ganpatipule to fulfill their heart's desire.
There are other beautiful temples like Kunkeshwar, Marleshwar, Pawas Swami Math, Keshavraj Temple and more. Visit these temples during Mahashivratri to celebrate the festival in the best possible way and experience the true festive spirit. People at Konkan are highly devotional and enthusiastic, they will greet you with open art during their celebrations.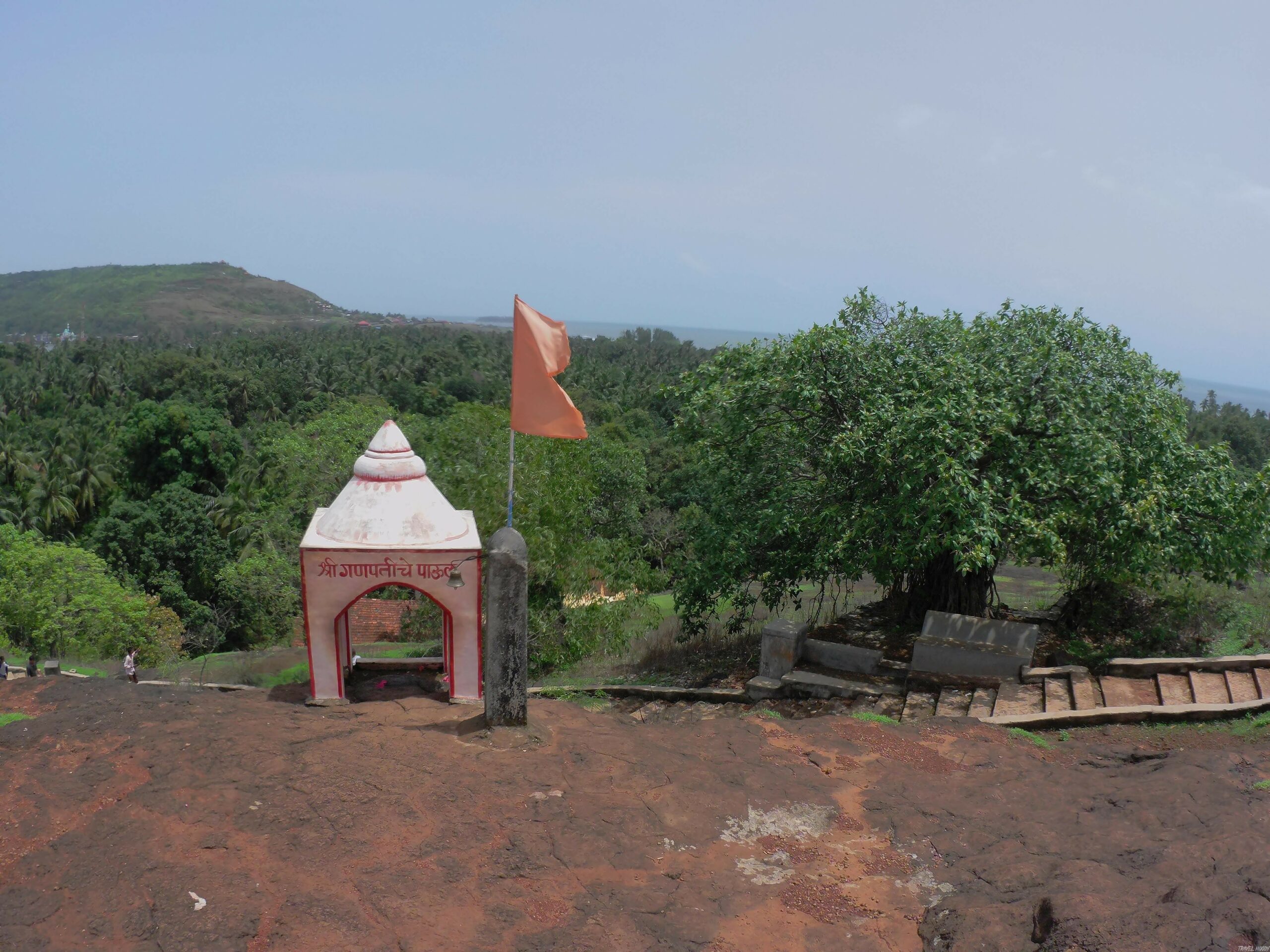 Ganpatiche Paul-Kadyavarcha ganpati, Anjarle
4: Wildlife in Konkan
Konkan is among the few places in India where forests are still well maintained in India. Being predominantly a coastal area, Konkan also has thick tropical jungles, home to rare plant and animal species. Also, you can witness rare marine life like Birds, Fishes, and even Dolphins during particular seasons.
Konkan provides natural habitat to many animals like Deers, Elephants, Tigers, Leopards, wild cats, wild hogs and more. You can see an entire coral ecosystem with rare marine animals like starfish, sea anemones, sea cucumbers, rare fishes and more. It is also a resting ground for many exotic birds like seagulls, Horned Owls, Dwarf Kingfisher, Rollerbird and much more. Konkan is also home to various amphibians, reptiles and everything in between.
Konkan tourism is one with nature. Wherever you go, you will be roaming under the shadow of mother nature. Its little secrets are all yours to explore. So visit Konkan and your inner nature enthusiast will Thank you.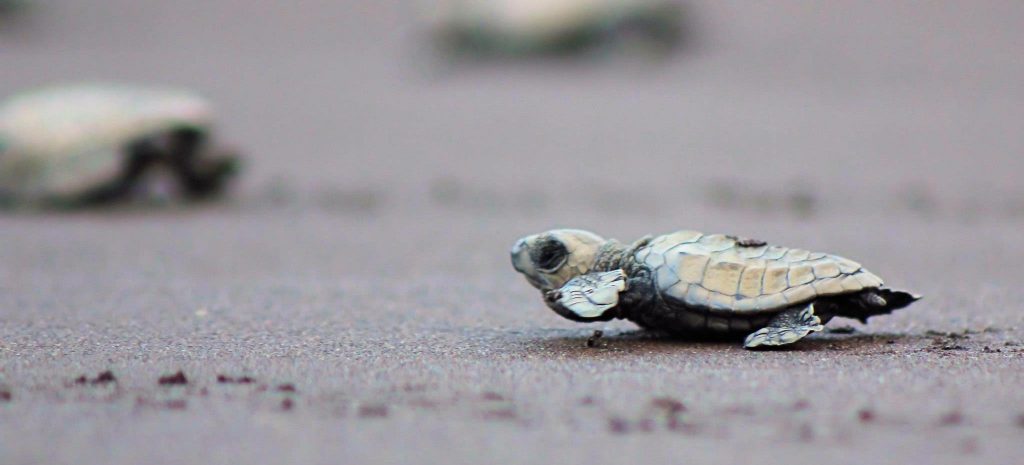 Konkan-wildlife- Velas Turtle Festival
5: Connectivity and Affordability
The most important thing we love about Konkan is you don't need to spend huge money to explore Konkan. In fact, all you need is a true wanderer's spirit. Konkan is well connected to all major cities in India like Mumbai, Pune, Delhi, Bengaluru etc. by means of road, railway and via sea. New chipi Sindhudurg airport has been started in Konkan but hasn't started commercial airlines yet. So, there is great connectivity to Konkan.
Once you reach Konkan, you can visit multiple tourist destinations by a government and private bus service, Private cabs and ferries. Accommodation is available by MTDC. You can stay in luxury hotels as well as per your comfort, which will be charged more. And major tourist destinations are nominally charged or absolutely free. These nominal charges are utilized for maintaining the tourist spot in good condition.
When it comes to trekking, there are multiple affordable tour packages for adventure sports according to its difficulty level. Otherwise, for less challenging trekking spots, you can pack your bags and visit the spot right away. And the best part is, you don't even have to wait out the monsoon as Konkan tourism has some of the best spots for Monsoon traveling.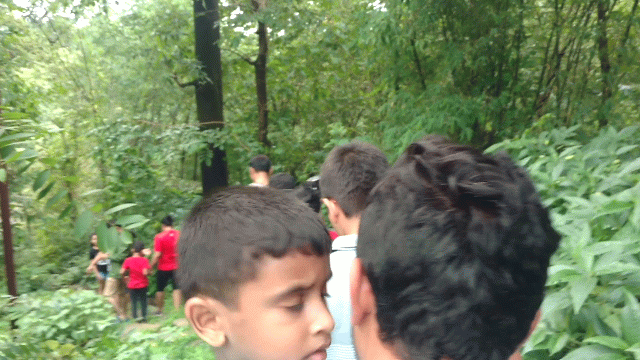 Family Friendly Destinations Konkan
Conclusion
Konkan is among the best tourist destinations in India, visited by thousands of Indians worldwide. But it is rarely visited by overseas tourist. Although Goa is a more preferred tourist destination by foreigners, Konkan provides an equally great experience of beaches and then some more. Being a historical, cultural and biodiversity hub of India, Konkan will sure fill your mind and soul with great traveling experience.
So pack your bags and meet us at Konkan.