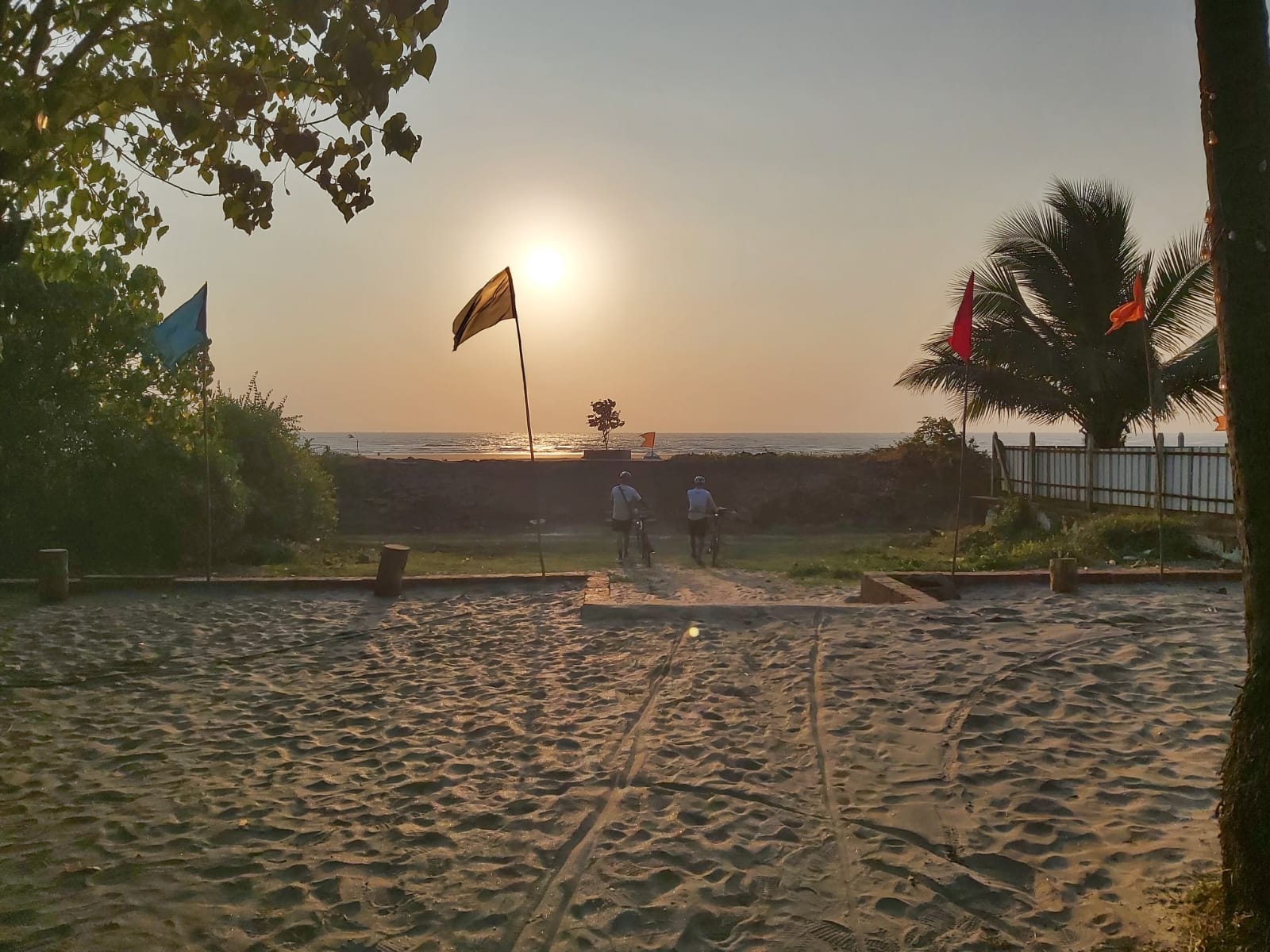 Serenity at Harne-Palande Beach with Travel Moody's Beach Camping Site in Dapoli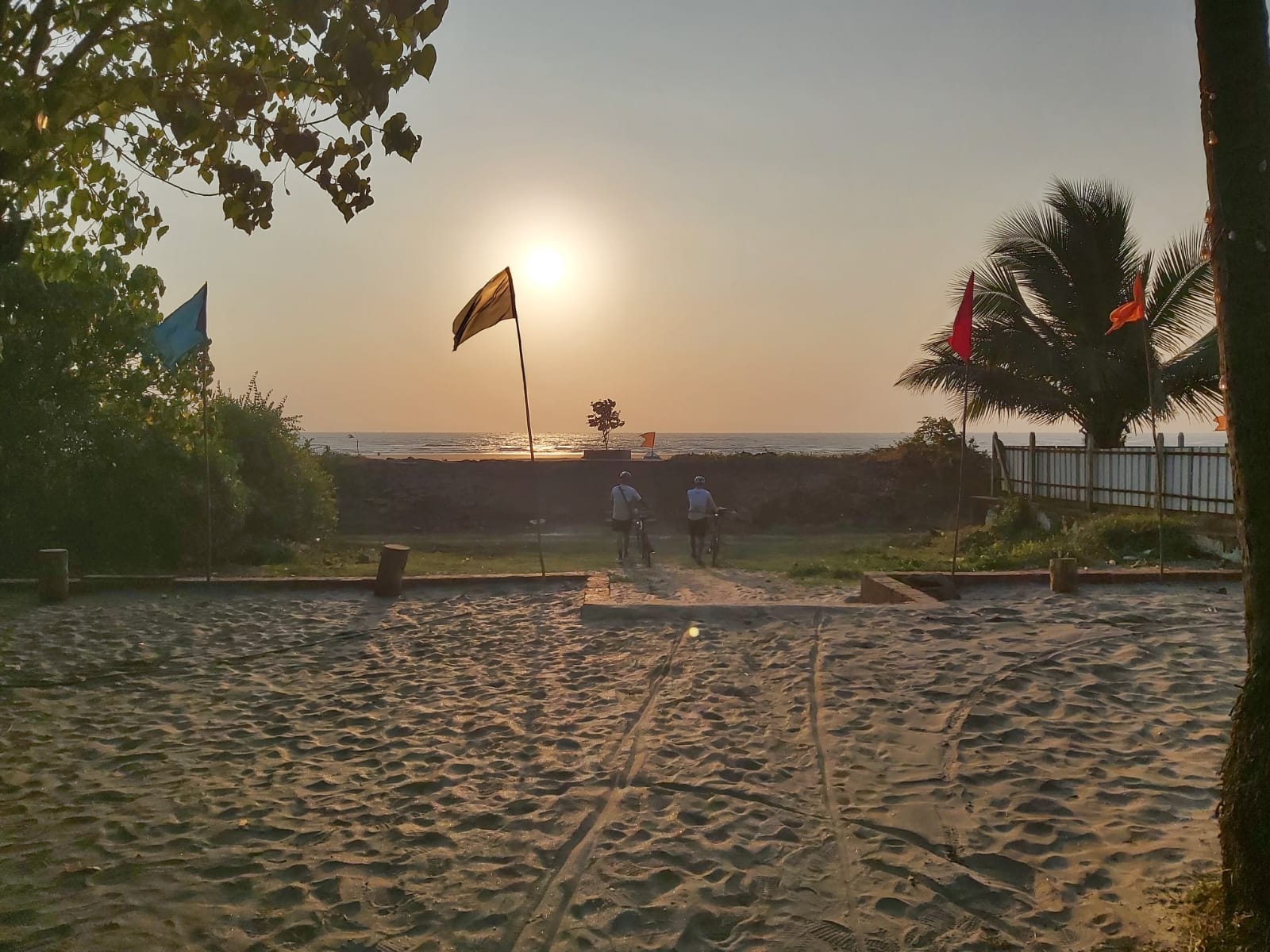 Dapoli is a small town located in the Ratnagiri district of Maharashtra, India. It is known for its serene beaches, lush green hills, and historic temples. If you're looking for a peaceful getaway from the hustle and bustle of city life, Dapoli can be an excellent destination for you. As a travel partner, Travel Moody can help you plan and organize your trip to Dapoli to make it a memorable experience.
Here are some of the top tourist destinations in Dapoli that you can explore with Travel Moody:
Murud Beach: Murud Beach is one of the most popular beaches in Dapoli, and it's known for its clean sands and crystal-clear waters. You can take a stroll on the beach, soak up the sun, or indulge in water sports such as jet-skiing and parasailing.
Harne-Palande Beach: Palande Beach is a hidden gem located in Dapoli, Maharashtra. It's a secluded beach with golden sands, crystal-clear waters, and breathtaking views of the surrounding hills. If you're looking for a quiet and peaceful getaway, Harne-Palande Beach can be an excellent destination for you.
Panhalekaji Caves: If you're interested in history and architecture, you can visit the Panhalekaji Caves, which are ancient rock-cut caves dating back to the 3rd century BC. These caves have unique carvings and inscriptions that depict the life and times of ancient India.
Keshavraj Temple: The Keshavraj Temple is a famous pilgrimage site in Dapoli, dedicated to Lord Vishnu. It's located on a hilltop and offers a stunning view of the surrounding hills and valleys.
Suvarnadurg and Kanakdurg Forts: Dapoli is also known for its historic forts, such as the Suvarnadurg and Kanakdurg Forts. These forts were built during the Maratha empire and offer a glimpse into the rich history of Maharashtra.
Karde Beach: Karde Beach is another popular beach in Dapoli, known for its scenic beauty and tranquil atmosphere. You can relax on the beach, watch the sunset, or go for a swim in the sea.
As your travel partner, Travel Moody can help you plan your itinerary, book your accommodation, arrange for transportation, and provide you with a local guide who can show you around and give you insights into the local culture and customs. We can also suggest offbeat destinations and unique experiences that can make your trip to Dapoli truly unforgettable.
As your travel partner, Travel Moody can help you plan and organize your trip to Harne-Palande Beach, including arranging your stay at our exclusive campsite located right on the beach.
The Travel Moody campsite is designed to give you a unique and immersive experience of beach camping. You can enjoy the beauty of the beach while staying in comfortable tents equipped with all modern amenities such as comfortable beds, charging points, and attached bathrooms.
Our campsite is perfect for adventure enthusiasts and nature lovers. You can explore the beach, go for a swim, play beach volleyball, or simply relax by the campfire while listening to the sound of waves.
Our experienced team at Travel Moody can also arrange for adventure activities such as parasailing, jet-skiing, and banana boat rides for those seeking an adrenaline rush. We can also organize trekking and hiking expeditions to nearby hills and waterfalls for those looking for a more challenging experience.
Our campsite also offers delicious local cuisine, including fresh seafood, prepared by our in-house chefs. You can also enjoy a bonfire on the beach and stargazing at night, making your camping experience truly magical.
In conclusion, Harne-Palande Beach and Travel Moody campsite in Dapoli can be an excellent choice for those seeking a unique and unforgettable beach camping experience. As your travel partner, Travel Moody can take care of all your travel needs and ensure that you have a comfortable and memorable stay at our campsite.